Top Cannabis Business Names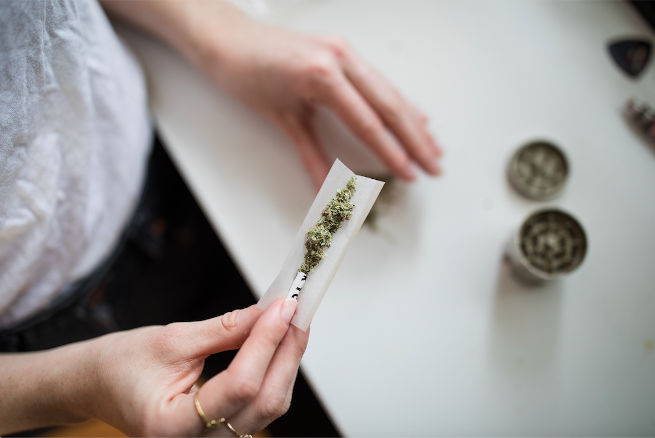 Welcome to the first addition of our Top Business Names Series, where we take a look at a specific industry, and highlight select business names that have caught our eye. We analyze both the name on its own, and then name's fit for the business it represents.
Today we take a look at the cannabis industry, a market that has grown exponentially in recent years due to a change in public opinion and governments approving it for both medical and recreational use.
It's official, marijuana has gone big business, and the savvy companies that have entered this exploding market know that a good brand name is what it takes to stand out.
One thing that nearly all the names on our list (with one exception) have in common is that they don't contain the keywords marijuana, cannabis, pot, or weed in their name. There are two reasons that come to mind as to why this might be the case:
Though weed is gaining widespread acceptance, this is a new development. Just a few years ago it was considered an illicit drug, with all the negative connotations that carries. Better to subtly hint that you are in the cannabis industry without coming on too strong.
It's just good branding. Having a name that is less direct and more unique allows you to distinguish your brand from your competitors, and is easier to trademark. Plus, having a more broad business name gives your brand more longevity.
Instead, many of the popular cannabis companies have very techy sounding names. Probably because they want to be seen as tech companies (and given a tech company valuation).
With that in mind, let's take a look at some of the biggest names in the cannabis industry: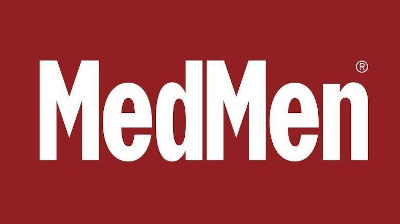 MedMen
What they do: High-end cannabis retail stores + delivery. With over 37 retail locations nationwide, MedMen is the best known marijuana dispensary in the world. MedMen aims to be the "Apple Store" of weed, with beautifully designed stores and upscale cannabis products.
Name Analysis: When cannabis entrepreneurs contact BrandBucket for help finding a name for their marijuana business, this is the name they most often reference. And it's easy to see why: It's short, uses alliteration (the repeating 'm'). Its two keywords are equal in length and syllables, which gives it both phonetic and visual symmetry. Despite its short length, it still subtly but clearly communicates the business it is in. All this adds up to a super catchy and easy to remember brand name.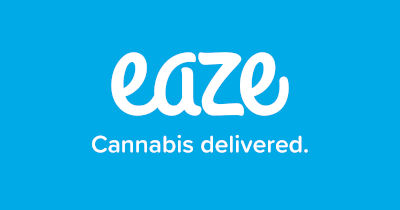 Eaze
What they do: On demand cannabis delivery service. Touts quick deliveries, a large selection, affordable prices, and an easy to use app.
Name Analysis: Four letter pronounceable name. A fun and visually pleasing twist on the word 'ease', short and easy to remember.
Eaze decided to go with a brand name that highlights both the benefits of cannabis (putting you at ease, easing pain), and their value proposition (an easy experience).
This is a smart move, especially since the markets they serve (California and Oregon, currently), have had marijuana delivery services for years, but many of these services were poorly operated (long wait times, no online ordering, high minimum orders). Their brand name communicates to those wary customers that Eaze is different. It's easy.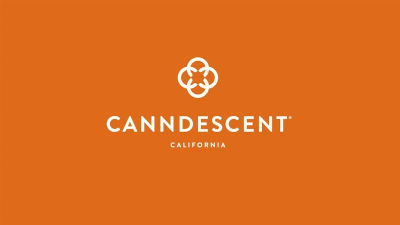 Canndescent
What they Do: Curated luxury cannabis products. Its flagship products include pre-rolled joints, vape pens with rechargeable batteries and cannabis oils. Its cannabis oil offerings are categorized by the desired effect a customer wants to achieve by using them: Calm, Connect, Charge, Create, Cruise
Name Analysis: A clever combination of 'canna' (a popular shortening of the word cannabis) and 'candescent' which means "glowing or starting to brightly glow with heat".
This name is a Portmanteau name - a mashup of two dictionary words to form one invented word. Portmanteau is great for brand names, because it allows you to harness both the familiarity and suggestiveness of keyword names, and the brandability and inherent catchiness of invented names. For reference, think Groupon or Pinterest.
Mashup invented names are also much cheaper than the keyword version of the name. In Canndescent's case, the company hand registered it in 2015! Candescent.com is a super strong and broad domain name, and could easily have cost them $100k+. Kudos to them for thinking outside the box.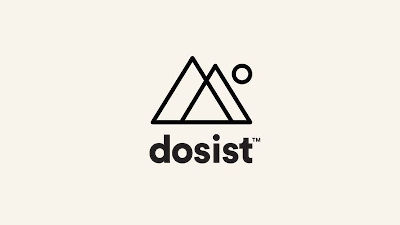 Dosist
What They Do: Dose-controlled cannabis pens and oils. Aimed at people who want to have control and consistency in their experience with cannabis. Similar to Canndescent, it has different offerings for different desired effect purposes.
Name Analysis: An invented name based on a dictionary word. Based on the word "dose" combined with the prefix -ist.
The suffix -ist denotes a person who practices, is an expert in, or is concerned with something. The suffixes in your brand names don't always have to mean something more, but it's nice when they do! This is in line with their value proposition of delivering the exact dose of THC/CBD to achieve the optimal high.
Their core value proposition (measured doses of weed) is right in their name. We love invented names that sound like they could be real words (dosist is not), but you might have to look it up to know for sure.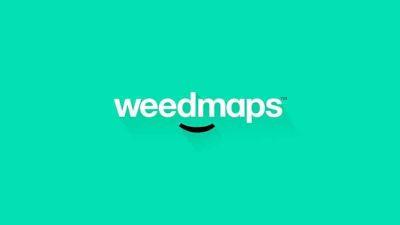 WeedMaps
What they do: A map for weed dispensaries with reviews and deals. Essentially the place everyone goes to find weed stores. If your dispensaries
Name Analysis: WeedMaps is one of those simple and obvious billion dollar business ideas you wish you had thought of. So while the rest of the names on this list play coy, WeedMaps is right on the nose. They don't have to be clever or smart, or anything other than what they are. Want to find a weed dispensary in your area? Go to WeedMaps. People just get it, which makes it super easy for people to tell their friends about.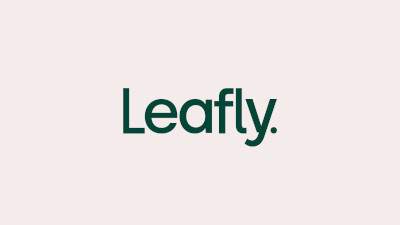 Leafly
What they do: Leafly is the largest cannabis website in the world, with over 15 million monthly visitors and 40 million page views across its website and mobile applications. It's basically yelp for cannabis/cannabis dispensaries. They focus mainly on strains of weed and their availability at dispensaries.
Name Analysis: Leafly contains the word "leaf" which is suggestive of marijuana, and it is easy to spell. Sounds natural, but isn't an actual dictionary word so it's unique and brandable. Simple and cute, it differentiates itself from the competition without going way off base.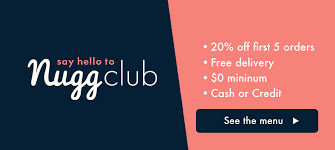 NuggClub
What they Do: Weed delivery service.
Name Analysis: Misspelling of nug, slang for a piece of marijuana., + club.
This name is a bit problematic, as people who just hear the brand name might accidentally type in "NugClub.com" instead, or type the link wrong when they are trying to spread the word or tag on social. They don't have an app yet, but if they do it is possible that people might have trouble finding their app, as neither droids nor Apple's app store search is as intuitive as google.
Especially since google/facebook advertising is highly restricted for the weed industry, word of mouth is even more important, you want people to be able to "get" the name right away.
Generally, if your name is going to be a misspelling, we recommend it only be one word and with only one variation. This way it isn't too complicated to explain. For instance, a better name would be Nugg.com:
(Nugg.com) "What's your brand name?" It's Nug with two Gs. Vs. (Nuggclub.com) "What's your brand name?" "It's NugClub, except the nug part has two g's".
See the difference? "Nugg" is much simpler to explain, which makes all the difference when you are trying to build brand awareness.
On the bright side, the extra "g" does give the name visual symmetry, and a fun, playful feel that jives well with their marketing.
They'll probably want to acquire nugclub.com down the road (if they stay in business, that is), which most likely will cost them a pretty penny.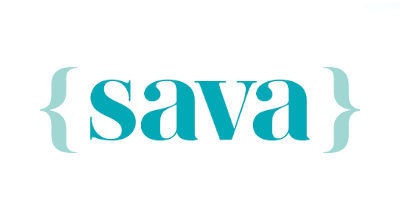 Sava
What They Do: Curator of a bunch of different weed brands and products.
Name Analysis: This name is super catchy, and hints at the marijuana related word "sativa".
But they don't own the .com! Which is actually for sale. Granted, the owner probably wanted around $100k+ initially, as it's a premium, pronounceable 4-letter name.
But now that Sava is an established business, in the "hot" weed industry, the price has probably gone up significantly. That being said, we can't imagine they aren't trying to acquire it. Do they want another brand using Sava.com? That would be a huge problem for them.
Looking for a name like Sava?
Browse All Available Names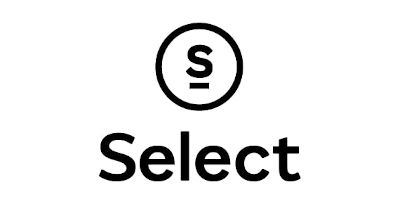 Select
https://www.selectcannabis.com
What They Do: High-end weed pens, and marijuana products.
Name Analysis: Great name for a high-end weed brand. Only issue here is that they don't own select.com, which is currently already in use by an established company. This is bound to cause some confusion among their customers, and they can pretty much nix the idea of ever owning select.com
But selectcannabis.com is a great domain name in itself, and makes sense for them, so we wouldn't consider this as damaging to their brand as Sava not owning sava.com.
Want Cannabis Company Name Ideas for Your Business?