Zomato – A Unique Brand Name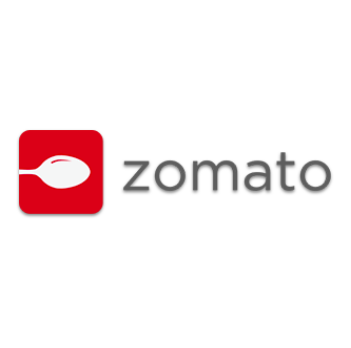 The Internet age means it's possible to crowd source just about anything – including a meal out that's actually worthy of your hard-earned cash. At least that's the vision behind Zomato, one of the world's largest restaurant sites designed to make picking a place to eat that much easier. Founded in 2008, the New Delhi-based Zomato operates in over 20 countries around the world and has raised over $200 million in funding.
What do they do?
Zomato is a website and an app that provides geographically-culled results for users looking for dinner inspiration. Users upload photos and reviews of local spots, and can attract followers who want to know where good eats can be found.
More passive users that just want to browse can filter restaurants by location or cuisine, or even type in a specific dish they're in the mood for. You can also check out which restaurants are trending, create collections of restaurants you're interested in exploring, and interact with other community members by leaving comments or liking a post, which earns reviewers points.
Zomato is also working directly with restaurants by teaming up to offer online ordering, reservations and other services.
What's in a name?
The inspiration for the name Zomato is pretty simple – it's a twist on a culinary staple: the tomato. But adding the 'Z' to the front of the name does a few things for the brand.
First, it makes it legally defensible. One of the biggest challenges upstart brands often face is finding a name they can not only get the URL for, but also trademark. Although Zomato immediately has connotations of food, it's much easier to trademark than if the brand had gone with Tomato, or another actual food product.
Perhaps more significantly, Zomato gives the brand a youthful, current vibe.
"Although the tomato reference is clear, the name also evokes the word 'zoom'," says Margot Bushnaq, CEO, BrandBucket. "It implies up-to-the-minute information for diners on the go."
The Zomato team also has fun with their name, extending its life by calling their 2,000-ish global employees 'Zomans'.
The standout qualities of the name are critical for Zomato, which is facing off with another extremely recognizable name in the reviews space – Yelp.
The big brand story
Zomato made headlines in 2015 after acquiring Urbanspoon, a similar app with over 31 million downloads. The move expanded Zomato's presence in Canada and opened up new markets, including the key U.S. market. It also offered both brands a fighting chance against Yelp's strong position.
What's notable is that Zomato recognized Urbanspoon's brand equity in their newly merged brands in two significant ways. First, in June 2015, when Urbanspoon officially shuttered its distinctive doors to become amalgamated with Zomato, the brand changed its logo from a heart with a fork to the familiar Urbanspoon logo – a white spoon on a red background. Secondly, in countries where Urbanspoon was the first to market or had a significant presence in a market, the brand refers to itself as Zomato (Previously Urbanspoon).
This is a great example of how a brand can preserve the equity of a new acquisition, without sacrificing their own branding. It helps ease the transition for users that may not be aware of the business dealings, plus for any users that return to Urbanspoon (now Zomato) after a period away, it automatically builds up Zomato's legitimacy and reputation.
While the 'Previously Urbanspoon' branding will no doubt be phased out in the shorter term, it shows that there is value to be had in highlighting a company's evolution.
Need help finding a unique brand name for your brand? Contact us to learn more.