World Wide Branding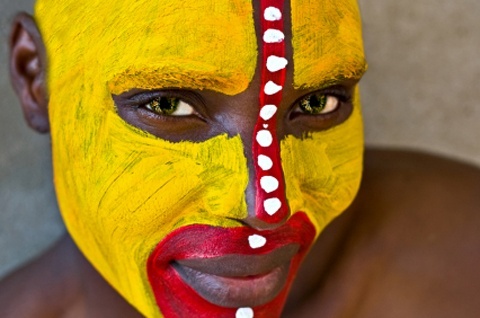 The face of business is changing. With the development of the internet, world wide branding is not only becoming common but branding yourself for a worldwide market is necessary. The internet is forcing startups to get creative with a business name that does not limit their customer base. BrandBucket focuses on creating just these types of brandable names.
When Mom and Pops open a new business online it's no longer the shop down the street, but instead they are just one web address away from the local daily customer who can be anyone around the world at any given time. People have the world at their fingertips, so why start a business that can't function internationally? Naming a business has moved past the trend of adding a name to an industry; Claire's Consulting, and Bob's Handy Dandy Building Tools can't hack it in the worldwide market that's out there today. BrandBucket creates names like Okuru and Azazo that can be adopted by a multitude of industries and used anywhere in the world.
These unique invented names still come with a connotation and feel. Okuru sounds more Japanese where Azazo sounds more Spanish or Latin based. Okuru has a sleek smooth feel where Azazo is stronger and more abrupt, yet both have letter combinations that are common to many languages, and both are easily pronounceable. These are the factors to take into consideration when searching through BrandBucket. Feel and sounds are the most important naming factors in this multilingual culture the internet has created.
Inventing a word for your business or using a word that is easily pronounced insures that in Japan, Spain, or France your business name can be discussed and recognized. Take Google and Twitter for example: both websites have a strong worldwide user base. Google is an invented word that anyone can say upon seeing it, and Twitter although a real English word it is still easily pronounced and has no specific definition of what the website is. A name like Constant Updates would not grab the worldwide user base that Twitter has, as it only has meaning for English speakers. Microsoft used this naming lesson and chose to rebrand Live Search to Bing. Straying away from English keywords to a phonetic short name that could be interpreted as a sound rather than a word, they have been extremely successful in launching their new brandable name.
Your name may be memorable, and unique, but it isn't enough any more to just pick a name, you have to research that name as well. Looking again at Microsoft's rebrand to Bing, they seemed to have missed another meaning of the word. The translation is difficult because Chinese uses characters instead, but Bing translates to "disease" and words associated with disease in Chinese. Other countries overlook their worldwide audience as well, in the case of the merge between Gazprom the Russian gas company and Nigerian state oil company– combining the names seems smart but when taken to the United States the name NIGAZ is suddenly a name that people can't speak without sounding offensive! Car companys have a history with this type of blunder as well: the Ford Pinto found that the translation in Brazil is "small penis", Chevrolet's Nova translates as "doesn't go" in Spanish, and Mitsubishi changed the name of the Pajero model in Spain where the term means "wanker". These language branding mistakes weren't as noticible before the internet opened up the lines of communication, so now knowing all possible meanings of your name is crucial.
Your name sets the tone for your entire business. We recommend you to focus on just that, the tone. Stop searching for a name that uses your industry keyword, or says the right thing. Find a name that feels right (and doesn't have bizzare alternate meanings) and will you have yourself an internationally brandable name. BrandBucket works hard to bring you unique brandable names with just the right unique tone for your startup.