The Fame and Fortune of Cool Celebrity Brand Names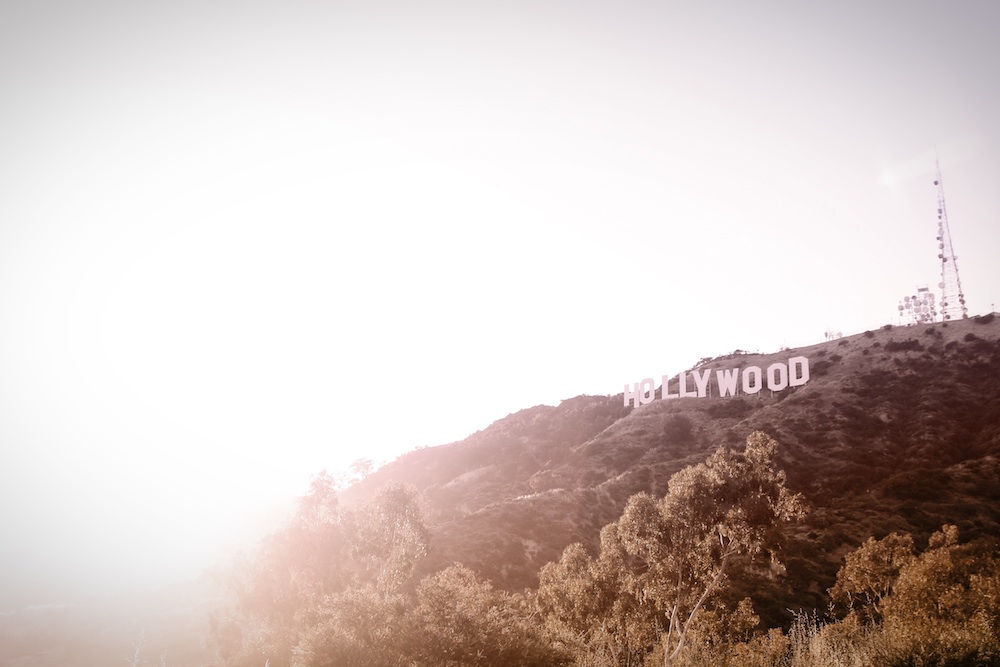 With an economy that's bigger than most countries California is the home to a whole lot of industries.  They've got music, movies, agriculture, electronics, and mining, to name a few.  If it makes money, the golden state's got it. Maybe that's why we find the icons of Tinsel town and the geeks of Silicon Valley meeting in the most unlikely of places, and coming up with cool brand names.
Stories over coffee
Remember the 1990s TV series Melrose Place? Well in 2006, former Melrose star, Andrew Shue, co-founded the company Café Mom.   The concept was an ad-supported, social networking site for mothers. Pretty soon the platform had millions of visitors and hundreds of thousands of dedicated users. His venture cruised into the black by catering to every mom's desire for comradery and communication during those tender days of parenthood.
Andrew thought simple and straightforward was a formula for success and his company's brand, Café Mom, is just that. It readily evokes a vision of informal gatherings over coffee. Hanging with the girls and exchanging stories about pregnancy, babies and the ups and downs of suburban home-life.
Pure romance
When actress Jessica Alba was pregnant with her daughter she had a terrible time sourcing products that were ecological and baby safe.  So she fell in love with the idea of creating a line of non-toxic, eco-friendly products.  Fast forward a few years and her company is now selling 80% of its wares on the web, supported by 300 employees and a $1 billion valuation.
For her brand Jessica chose a strong name with a message of integrity and trust.  The Honest Company seemed a natural fit for a product line that was dedicated to unwavering purity.   It also referenced the source of the company's inspiration — Jessica's newly born child, Honor.  The firm owns not one but two domain names that direct customers to their products — TheHonestCompany.com and the super-premium domain, Honest.com.
Female fun
Actress Zooey Deschanel co-founded her company in 2011. Today it's an uplifting, online community with more than 12 million users. The company succeeds by feeding positive messages and inspiring stories to millennial women seeking relief from the media treadmill of tragedy and gossip.
The company markets its news, beauty and fashion offerings via the light hearted brand located at HelloGiggles.com. It's a creative and fitting domain name for this unique, female centric, information alternative. 
The technology of charity
Fortunes began to turn when Hollywood producer, Shauna Robertson and actor, Ed Norton got together for some dating and romance. But instead of generating gossip headlines they broke ground as a digital platform for crowd-sourced fundraising.
Their disruptive approach to traditional philanthropy was soon leading a powerful trend of online giving.  Since inception, their CrowdRise platform has sponsored hundreds of thousands of campaigns and collected hundreds of millions in donation revenues.
Ed and Shauna wanted an uplifting brand for their peer-to-peer endeavor.  So they selected the name CrowdRise, and a matching dot-com website, to portray their vision of a generous community rising in waves of charitable ecstasy.
If you've got a new idea that's destined for stardom then BrandBucket is the place to shop for names. Their super selection of web ready brands includes an exact match domain name and a starter logo all at a reasonable, buy-it-now price.
Sources:
Inc. (June 24, 2015) The 10 Top Celebrity Startup Investors by Laura Montini – 
http://www.inc.com/laura-montini/the-10-top-celebrity-startup-investors.html
Gear & Style Cheat Sheet (February 14, 2015) 13 Celebrities Working In Tech Companies by Nathanael Arnold – 
http://www.cheatsheet.com/technology/13-celebrities-working-in-tech-companies.html/?a=viewall
The Hollywood Reporter (August 14, 2014) Philanthropy Power Duo: How Edward Norton and Shauna Robertson Have Raised $150M With Hollywood Charity Game Changer by Tatiana Siegel – 
http://www.hollywoodreporter.com/news/philanthropy-power-duo-how-edward-725401