Networks – Social Branding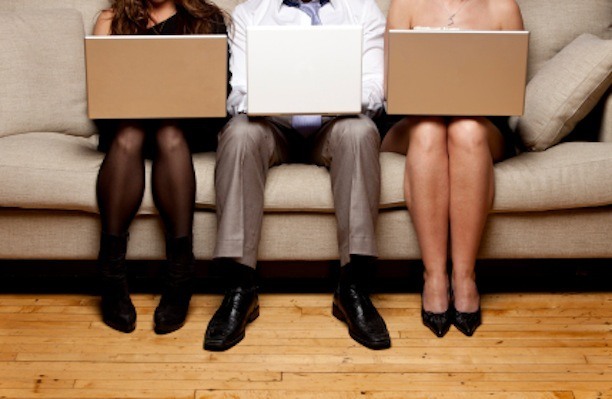 After securing your domain name your business should venture into the world of online branding. You'll need to place your business where most people can be found online — social networks. Joining social networks is free, keeps you connected, and builds brand personality. You can join and create a business page and get involved in social networking where you can get access to valuable knowledge, insights to your consumers and community, current news, and insights into popular culture. Social networking done right can help your business startup become an influential, important, and intelligent business brand.
Go where the action is. If everyone is in one place your business needs to be there too. The most populated social network is Facebook.com. You can create an official page for your business, product, service, band, and more. Our past posts have walked through the benefits of social websites like Twitter.com, Flickr.com, and Tumblr.com as blogging and microblogging services. These are undeniably social websites as well, but a larger social network like Facebook can allow you to aggregate all of these conversations, knowledge, and media to your wider reaching network. Linking all of your other social media websites to your Facebook page puts all of your information where the majority of people are located.
Social networks keep you connected but Facebook also lets you also create a place for brand loyalists to congregate through official business pages. An official page for your business and new domain name creates a separate network for people to be a part of that are interested in your business. To create a Facebook page for your business you will first have to create a personal account. Have personal profiles for employees that you've designated to be brand evangelists, and they can moderate and be involved with this page as well.
Anyone on Facebook can "favorite" your official page which adds a link in their "info" section of their personal profile under "likes and interests". This can draw links to your page and get your domain name seen by a whole new audience. Have conversations with the people who favorite your page, and post updates on your (interesting) business activities. Depending on your business or service you can use your page as a wall to post information, or as a "forum" — a place to talk about your business among others who are interested in you. Giving people a place to meet up other than your website or storefront allows for more word-of-mouth marketing and branding. When your business has events, create event invitations and get them out to your fanbase without having to have their email addresses.  Your official page can "like" and "favorite" other pages as well which tells people who you network with and support as a business. To help you keep track of your progress, Facebook sends you weekly summaries of page activity: Fans this week, Wall Posts, Comments, Likes this week, and visits to your page this week.
Using a powerful social network like Facebook.com is a great affordable brand strategy for a business start up that is looking to add some brand personality and establish a positive and active brand image. Keeping active on the most active social network will direct traffic to your domain name and help the masses remember your business.