How to Choose a Business Name, Part 4: Uniqueness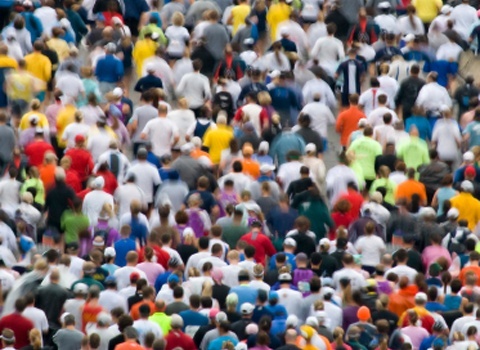 When there are infinite possibilities for your new brand, the one thing you do not want to do is choose a unique company name that goes unnoticed among a sea of similar names. A lot is riding on your name: your company's uniqueness among competitors is very much linked to the name you choose, and showing creativity with your brand will help your customers build a long-term relationship with your business. A good brand name will last a lifetime, and grow with your company even if your business evolves or changes course.
Here are your checkpoints for choosing a business name that stands out from the crowd:
1. More than just keywords
A name comprised of two or more generic keywords is often the first thing that new business owners gravitate towards. Not only do these names show a lack of creativity, they are often easily forgotten by the customer and are confused with other, similarly boring names.  When you hear BestWidgets.com, BetterWidgets.com, SuperiorWidgets.com, and GreatWidgets.com it is obvious that none of them stands out as a unique brand.  Fortunately for the passionate and creative business owner, most .com names with generic keyword combinations are taken.  If you do find one for sale, most likely at an unreasonably high price, you should take the time to consider how well your brand will (or will not) stick with your potential customers.
2. Sounds different
As Guy Kawasaki points out in his book The Art of the Start
, the name you choose "should sound like nothing else. For (a bad) example: Claris, Clarins, Claritin, and Claria. It's hard to remember which name refers to software, cosmetics, antihistamines, or line marketing. Even if you did remember, it's likely that you would associate all four words with one category, and that can't be good in three of four instances."
Action
If you think you've found a good name, run it by your friends and ask them to name the first thing that comes to mind.  More importantly, ask them why it came to mind.  If the answer is because your name reminds them of an already existing brand, it is best to continue your search.
3. Verb potential
Think "Xerox" or "Google". A generic, pronounceable word that means nothing is the best launching pad for a brand to become unique enough to develop into its own verb. If you can imagine your customers recommending to others that they "[your name] it", or that they spend their time "[your name]-ing", then you've got a promising brand name.
Want more info on what to look for in a good name? Checkout our full series on how to choose a business name.