Help Brand Your Business – The Logo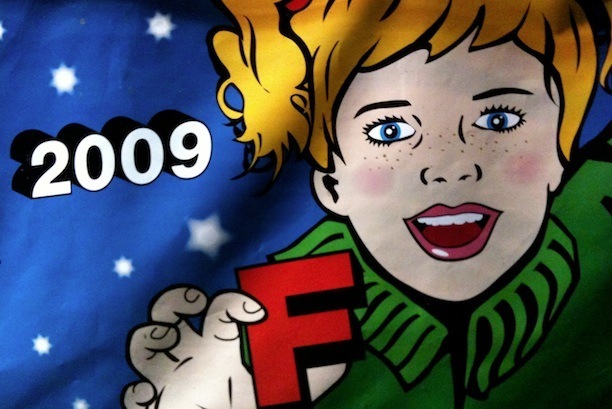 In this guest post Emily Brackett of Visible Logic Inc. tells how a logo will help brand your new business.  
Congratulations, you've decided to start a new business or launch a new product. You've worked hard to develop a name for your new venture, and now it's time for your logo to work for you by strengthening name recognition and being memorable and help brand your business.
Your name, your domain name and your logo all should work in conjunction with one another to build upon the strengths of each. 
First of all, your name should be available at the .com domain level. You are short changing yourself if your potential clients cannot easily find you at the web address where they expect you to be. Once you've got a name that's available and works with the product or service you're offering, the next step is to develop a logo.
The difference between a traditional logo and a logotype 
Logos generally come in two varieties: traditional icon logos and logotypes. Many of us think of a symbol when we think of the word logo, but many successfully branded companies rely only on a logotype. A logotype, or word mark, is a stylized way of typesetting a word. A classic example is the scripted type of Coca-Cola.  
It is considerably more work to create an icon type of logo. With an icon logo design, the type is still considered but the icon is probably where the design development starts. Therefore, it is a bigger project for your designer.  
But an icon can add a rich layer of meaning to an identity. It is an opportunity to give information about a business if you choose recognizable symbols (for example a tree, a telescope or an antique truck). It can more fully show a brand personality by the quality of the rendering (for example hand-drawn shading or precision lines). And it becomes a start for building the visual position for your brand.
At Visible Logic, we have designed many logos; both icon logos and word marks. Below are a few examples that illustrate the benefits of choosing a logo or a logotype depending on the product or service.
Example: An icon logo that adds meaning 
Modern Epicure is a web site that works as a forum and social networking platform for food lovers to connect with one another. The name "Epicure" is perfect for the service, but not everyone is familiar with the word. So the icon's clear food references help make it more instantly understandable.
Example: A wordmark that makes a name more memorable
The Turnkey logo, below, is an example of a logotype that reinforces the name, without creating a separate logo icon. Turnkey is a full-service marketing firm—a service-based business that can be hard to visualize and summarize with a symbol. But just the subtle change of the letter T makes it read as a key, and therefore makes the name more memorable.
Adding the domain name to the mark
There are two ways your URL may become part of a logo: as part of the logo itself, or in a subordinate, tagline position. Firstly, you should only consider adding the .com as part of your official name if you know that your Web site is the product itself. Even then, you may be short changing yourself if want to expand your services in the future. Therefore, it's often best not to have the .com as part of the logo itself. Another way to add the domain name is to use it along with or instead of a tagline. Below is an example of how 3 Fitness Triathlon built their URL right into their logo. It is graphically designed into the logo itself, although there is a distinct icon and name.   
Will a logo or logotype best suit your needs?
Here are a few questions to ask yourself to help you decide whether to develop an icon logo or a word mark.
• Are you pressed for time? Full logo icons take more time for a professional designer to develop. The timeline from start to finish is generally longer and the process is more complex. If you are trying to meet a launch date for a product or a trade show deadline make sure you allow enough time for the icon development process.
• Do you have a business that can be summed up by an icon? Some businesses are too abstract, and others are too broad, to be easily captured by an icon. A logotype treatment, or even something like a monogram will probably be more successful.
• Do you have a unique benefit to feature? Although service-based businesses can be hard to sum up visually, sometimes they do have one over-riding theme that can be captured symbolically. Think about your core business benefits (not features). Examples might be: time savings, environmentally friendly, handmade, etc. These are all distinctive characteristics that could translate into an icon-based logo.
• Can you avoid clichés? Your unique benefit is usually more memorable than the more concrete symbol of what you produce. As an example, every carpenter in the world could use a hammer and saw for their logo, but those logos are rarely unique or memorable enough to add any value to the brand.
As you work with your graphic designer to develop the logo for your product or service, consider how the design can reinforce meaning, increase name recognition and become the foundation for a rich and unique brand.
—
Emily Brackett is President of Visible Logic, Inc. [www.visiblelogic.com] Established in 2001, Visible Logic, Inc., is a boutique graphic design firm that works across all media, from web sites to logos to print materials, to build cohesive and consistent identities for their clients. Based in Portland, Maine, Visible Logic builds complete branding systems and designs individual projects for clients across the U.S. They serve small businesses, not-for-profits, entrepreneurs and publishers who want to use high-quality design to compete with companies of all sizes.