Developer's Guide to Naming An App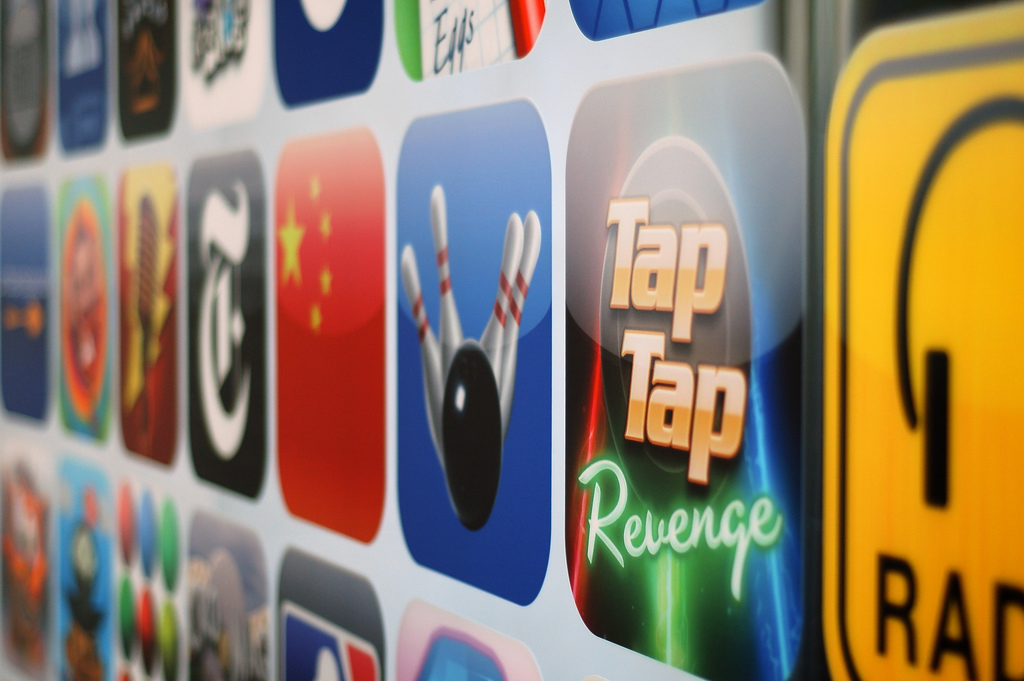 You have got an absolutely amazing app that you believe everyone will love, but you can't launch it yet. Why not? Due to a name. Yes, you are stuck trying to find an amazing name for your app that will just be perfect for it. But you don't want to get it wrong. And that's why you are confused how to go about it. Absolutely no need to worry! Brandbucket is here to guide your way through it.
The most – yes, indeed the most – important part is to realize how important your app name is to the success of your app and to face the reality of how difficult it can get to find a good enough name for it. Names are important. Without it, people can't differentiate your app from millions of others being created every other day. It reflects what the app is is all about, what it has to offer you and to some extent, is it really worth it. So your app's success depends hugely on it.
However just as crucial your app name is, the same degree of difficulty applies when you are squeezing your brains out to find a really good one. The reason is that most are already registered and used by others, leaving you with really few alternatives to work with. Moreover, you can't just get the idea of a great app name by forcing your brain to overwork. You need to follow a few other necessary steps as well. And that's where Brandbucket comes to your rescue.
Descriptive
Your app name should be descriptive if you want people to be able to search for and find it as easily as possible. Use the most relevant words and adjectives that users can immediately connect to your app. Remember to keep your eyes open on trends going around, to take advantage of words that are most popularly used and searched for.
Short
Longer names are difficult to remember. So go for shorter and simpler ones. People prefer that as it's easier on their memories. The 67 range of character limit might induce you to get a longer app name, but stay within 11-15 characters if you want your app to be easily recalled.
Tagline
You must be thinking how can you be descriptive in only 11-15 characters, right? That's what taglines are for. And that's why you should not only use them, but use them effectively. Make sure to get such a tagline that it does what the short name cannot do completely – that is, to denote the app's essence.
Memorable
Your app name has to be memorable so that it sticks to the people's minds who can easily remember it when required. A name is memorable when it is easy to remember, spell, pronounce and type. The more memorable it is, the more easily it can be referred to others and thus, create word of mouth.
Original
Who doesn't want to piggyback on the success of already popular apps? Don't! It's a mistake commonly made but can backfire tremendously as well. When you try to copy names of popular apps, people remember the original ones but not your copied one as they simply perceive yours to be a knockoff.
Search terms
Of course, it's not easy to decide that you need an app name suddenly and then coming up with unique ideas crawling inside your mind that very moment. You might end up staring at a blank page or screen for hours and yet, not coming up with any ideas except the old unavailable ones. Instead of worrying at this point, why not use various tools available nowadays such as WordStream or Bing Keyword Search that can give you a point to start from?
Availability
This is perhaps the most crucial step to check when naming your app. Make sure your selected name is available and has not already
been registered or trademarked by someone else. Thus, before deciding on a name and falling in love with it, check for its availability everywhere – even all sorts of domain and social accounts.
Apart from these steps, it is important to remember that naming an app is no less than an art – it is challenging – but when you find the perfect one, it is worth all the trouble. You cannot pick up the pen, and scribble down random names on the paper when it comes to naming apps in today's competitive and cluttered age. You need to brainstorm for it. You need to consider other languages, contradict your own ideas, go through a lot of different sources, check and recheck and so on. Because it is a challenging and tricky task, you should seriously consider using different reliable and useful tools such as different articles on naming, taking help from Thesaurus, checking out new words and trends cropping up every now and then, using domain search tools to help you get started.
Got any other tips to share with others? Share them with us in the comments.
Image by: Cristiano Betta