Conversations – Part 2: Participate in Your Community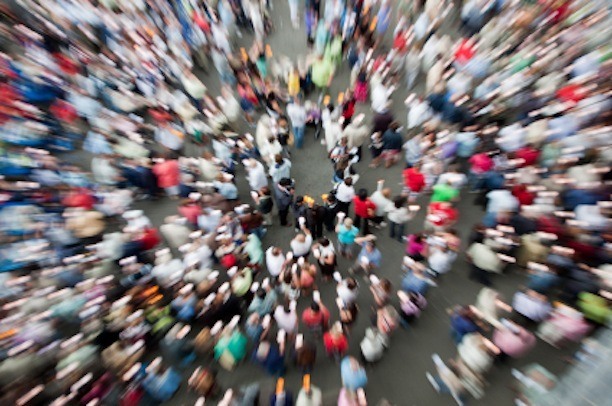 Once you have your brandable domain name for your business startup you will be working towards building up your brand. Most of your work day will be filled with blogging, networking, and efforts to spread the word about your business. Amidst all this busy work, remember to take the time to appreciate the work other people are doing. Pour yourself a cup of coffee and read your morning news; except instead of turning to page three of your local newspaper, you should be going to your Google reader or favorite blog to catch up on and get involved in the local news on the web.
Taking time out of your workday to tune into your community is important for keeping up to date on the newest products, releases, businesses, and events. As you read, take a few minutes to leave a quick comment. People like to know somebody is visiting their domain, reading what they write and forming an opinion on it. Reaching out and engaging in your community can be just as important as writing a blog. It is also just nice to do — letting a fellow internet friend know they are doing good work encourages them to continue writing by just knowing at least one person tunes into their weekly blog.
When leaving comments, feel free to insert insight about your industry and what knowledge you hold; however, be careful to make your comments relevant to their post, so as not to "spam"' them. It leaves far more of an impact to leave an intelligent comment and allow fellow readers to do their research on who is talking rather than to blatantly advertise yourself through comments. Showing you are a part of their community and are well informed adds more brand equity over the internet than a link to your business domain name would. As a startup trying to save money, know that just linking to your new brandable domain name through a comment is not an effective brand strategy. Though it seems nice, free, and easy this is not the type of brand image you want to establish.  You are a visitor on their website not an advertiser.
As you travel across internet you leave footprints. Just as every blog you write and tweet you send influences your brand, each comment you leave becomes a part of your brand identity. The websites disqus.com and backtype.com track these comments so you can check back and see how your knowledge and business has changed and make sure you are maintaining brand consistency.
There are some great resources out there that help you to stay in touch and involved in your entrepreneur lifestyle. Websites that have a huge variety of content that you should know about are: Technorati, Mashable, ReadWriteWeb, Envato, and more. Knowing what is going on in the business world keeps your brand competitive and evolving. Pay attention to what new helpful businesses and products are emerging designed for your needs, news about the top websites, and an on going stream of helpful advice. What you know and who you know defines what your business knows so don't fall behind in the news and community and your business won't either.