Choosing a Name for your Blog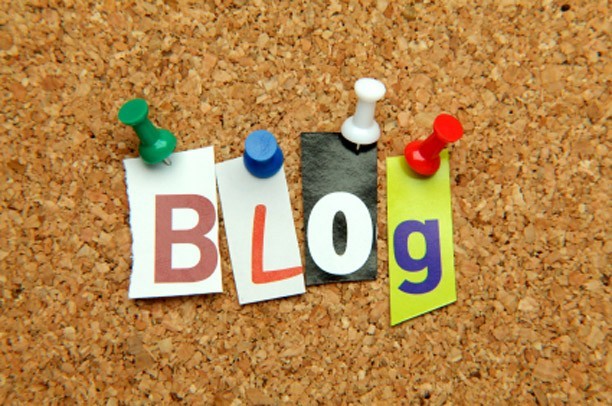 You have a large amount of experience and knowledge to share, or maybe some specialized business advice, or just something to say.  You've decided it's time to embark on a new venture and your business is going to revolve around you and your blog. Now you need a name… Where do you start with choosing a name for your blog?
As a newcomer to blogging, you will feel pressured to follow in the footsteps of others and sign up for a yourname.blog.com and get lost in the crowd. If that is what you want go ahead, but if you feel you were meant for greater things we will help you pick a domain name that's not a username or nickname!
So now that you are serious about your venture and thinking of it as a business, you need a business domain to match, and to choose one you need to know your market and build a business plan for the brand you wish to create. Start by asking your self the following questions:
What is my niche? Are you going to focus on a specific topic or keep the option open to venture into various subjects? It might help listing these topics and finding a common ground.
What values, beliefs and perceptions you wish to portray through your writing? This will help you set the tone of voice and personality of your brand and keep it consistent.
What will your brand promise be? Better yet what makes your blog unique? There are many blogs out there to compete with, how will you be different?
Who will read your blog? Knowing your target audience allows you to cater better to their interests, thus becoming a brand they relate to.
Once you have these questions answered, you will find you are left with a list of keywords that will help you with your search within the different types of blog names:
Personal or direct: Many have opted to name their blog using their own name, you are the brand so why not, but do keep in mind that it may already exist on the web and is branded. Celebrities have an automatic brand that their audience can relate to, and how many of us (non-celebrities) really do have a cool name that is unique and brandable? This may have worked for Perez Hilton but will it work for you? And if you decide to sell it later, what value would it bring if its JohnDoe.com as opposed to www.readwriteweb.com?
Descriptive: do you want to describe your self or your blog? Blog names like www.gizmodo.com concentrate on a niche market. But you can be descriptive and still be open to subjects. A good example is www.swiss-miss.com founded by a Swiss lady that takes on matters of design, but hey if she ever wanted to write about pets, no one will feel they got cheated! You can pick a descriptive domain name by using your keywords from the previous exercise and mash them together.
Evocative: This should depend on your content. An evocative domain name will require content that is just as intriguing. The blog www.notalwaysright.com is a good example; it allows the public to post stories of their client experiences and most of these stories do make you go hmmm! Choosing an evocative and unique name allows you to become the opposite of vanilla if you do live up to the name.
Metaphoric: Usually 2 keywords that suggest similarity to another, but in an imaginative manner. www.techcrunch.com is a good example. They are focused on techie companies and crunch data (an old computer term) as if to say "your one stop place for everything techie". This does not necessary have to be specific to what you blog about, it can be generic enough such as www.fabsugar.com a beauty and gossip site.
Generic: This is where you can be as creative as you wish to be. You can make up a name that you just feel sounds good, or mash up keywords that relate to you to create a new name like www.egotastic.com. BrandBucket specializes in generic brandable domain names that are highly memorable and we do have a wide selection of these that you can browse through.
Dot what?: Contemplating which top level domain to pick is a waste of time. You want to be taken seriously then a dot com is the only way to go. None of the examples I mentioned here are anything but and if you go through the top 100 blogs you will find the rare few that beat the odds and were not a dot com, but most are and for good reason. Dot com extensions shows you are serious, aware of your choices but want the very best. Many out there believe its a waste of money, but we say dot coms shouldn't have to be expensive! Our great selection of domain names on a budget prove that.
Now that you have enough information on the types of blog names and the naming strategy, you can start your mental search and list names you like. Keep going back to the list and add more, and at some point you will need to have friends or family rate them. You can also try our Domain Evaluator that allows you to mathematically evaluate domain names. We also mentioned in previous posts the characteristics that make up a brandable name. You can read the full series here and keep these in mind when evaluating domain names.
Once you have a few cool names you like, you will need to research them. This is where most get frustrated and ready to quit! You might face unavailability or high competitors, so don't feel discouraged if you do. Brandable non keyword domain names are easier to brand and cheaper than most , it also happens to be our forte; so browse our catalogue for some ideas and if you happen to like anything just let us know. Just keep in mind if you are not convinced with the name, drop it and keep looking until that domain calls out your name.