Another Post-Scandal Corporate Name Change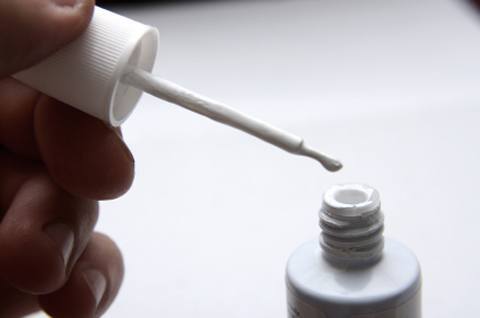 Insurance giant AIG is looking to dump its tarnished brand and opt for a corporate name change. This past month during the House Financial Services hearing on AIG, CEO Edward Liddy revealed that while the company's healthy businesses would survive, its name probably wouldn't.
"I think the AIG name is so thoroughly wounded and disgraced that we're probably going to have to change it," he said.
Liddy will be in good company. Earlier this year, American security firm Blackwater announced it had officially changed its name following a number of scandals including the murder of 17 Iraqi civilians in 2007. Blackwater will now be known as Xe (pronounced "zee"). Along with the name change, they announced shift of focus, saying "we were defined as a security company, we never were a security company. We offer a lot of other services. But Blackwater became synonymous with our security work."
Other significant rebrands used to try and restore credibility include: Phillip Morris Cos. distancing itself from its increasingly controversial tobacco products by becoming Altria in 2003, ValuJet reemerging as AirTran Airways after a deadly plane crash in 1996, and MCI WorldCom (later just WorldCom) shifting back to the MCI moniker following bankruptcy in 2003.
A case of a successful rebrand prior to a scandal is the formation of Accenture, formerly Andersen Consulting, which had spun off from Arthur Andersen in 2000 after operating separately for a few years.  The following year Arthur Andersen became tied up in the Enron scandal.  Interestingly, Arthur Andersen had planned to reuse the Andersen Consulting name after once again having ownership of the brand, yet never did due to the controversy.  The disassociation of Accenture from Arthur Andersen was in hindsight an extremely positive move.
BrandStorming
The Accenture brand came from an internal employee after a brainstorming exercise. It was derived from "Accent on the Future".  Altria comes from the Latin word for "high" and, like Accenture, was part of a trend of companies rebranding to names that previously did not exist (Verizon being another notable example).
AIG has begun spinning off parts, and many of AIG's life insurance businesses already have distinct names. "Where there may have been an approach to use one single name like AIG," Liddy said, "we're reversing that and going back to some of their individual brand names." AIG Direct, an auto insurance unit, has changed its name back to 21st Century. Other property and casualty operations will be called AIU Holdings, Inc.
If there is anything left of AIG to rebrand, will undoubtedly be an expensive process since large corporations typically only hire branding/marketing consultants from other large corporations. In the end, most people will still know it's the same exact company, and the reputation will heal over time as the business turns positive. So, AIG, why not save your bailout funds and get a brandable name from us?  Drop us a line, and we'll help you choose.