9 Insanely Useful Marketing Tools for Startup Founders (And Marketers)
It's no secret – acquiring paying customers is not an easy task for any startup founder or marketer. Anyone that tells you otherwise is not telling the truth. For the majority, keeping customer acquisition costs (CAC) low while aggressively trying to hit your breakeven point is always more difficult than originally predicted. It's no wonder that 90% of startups fail to gain enough momentum to keep the lights on.
Unlike an established brand, one that has equity and brand recognition, startup marketers don't have the luxury of leveraging their brand name to initiate conversation and gain credibility. Instead, they have to consistently build a positive perception about what truly makes their product unique. All while dealing with limited resources, little cash and "multiple hats" role that is always pulling them in multiple directions.
The battle begins by precisely understanding the gap your competitors are failing to deliver on and who your target audience is. From here, you can test messaging and marketing levers to see what increases engagement and converts users.
To make the journey a little easier, we've provided a list of nine (three for each category) affordable tools to kick-start your early stage marketing efforts.
Traffic Boosters
Website Experience & Usability
Content Helpers
Traffic Boosters
It's likely you've spotted Freddie the monkey at one point or another. Mailchimp Is an email service provider (ESP) that allows you to send better emails. With over 9 million customers and 600 million emails sent daily, Mailchimp makes it easy to design email templates, test subject lines, segment audiences and most importantly, analyze campaign performance.
It's never too early to start building a community. Start by collecting email addresses via your website and sending unique content that links to your blog. Develop a rhythm, but don't abuse it, the spam bots don't take a day off.
Have you heard of OpenTable? PlaceFull is the OpenTable for all types of business owners. With just a few clicks, you can create listings with all the bells and whistles – images, descriptions and pricing. You can then publish them to your website, your Facebook page and their marketplace to take bookings online anytime, anywhere. Additionally, each listing you publish gets indexed in the major search engines (Google, Bing & Yahoo), increasing brand impressions and traffic to your site.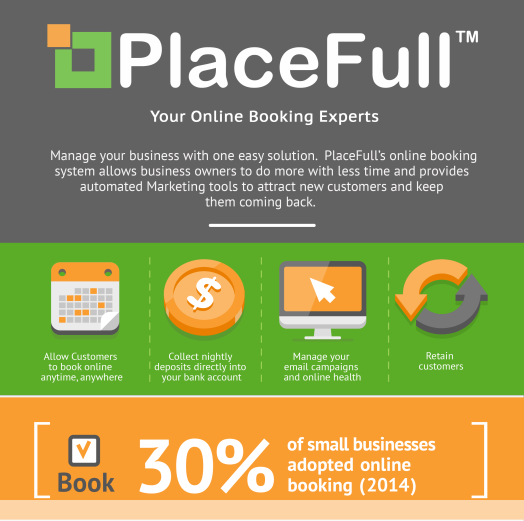 View the complete infographic here! But that's not all…you can also utilize their eMarketing platform called SmartFull to send emails to your customers. Adopting this tool will save you time and add an additional layer of convenience for you and more importantly your customers.
Run by a small team of passionate growth hackers, SumoMe has developed a whole bag of freemium tools to help you generate more traffic, capture more leads and better understand what the heck user are doing on your website. With non-techies in mind, tools like "List Builder," "Heat Maps" and "Share" are easy to integrate with your website and grow your traffic.
Bonus: create targeted Facebook ads to break-through the noise.
Website Experience & Usability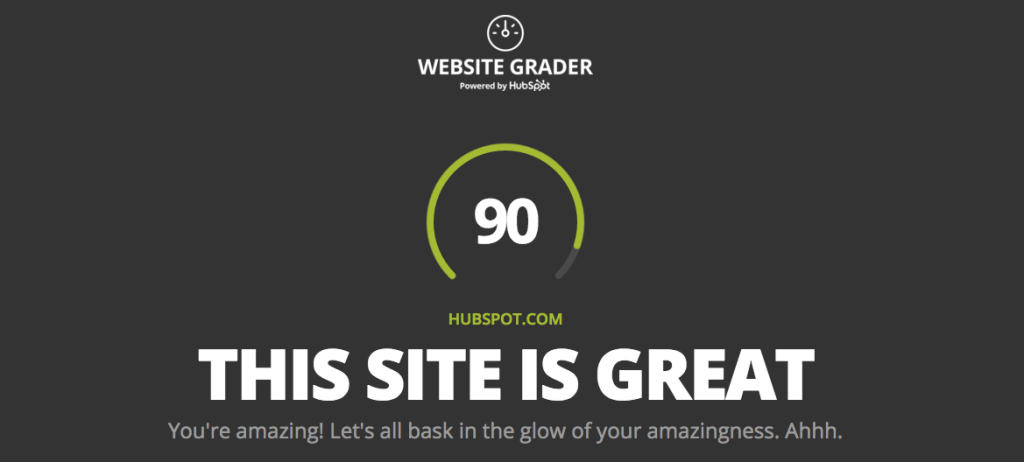 Not a web guru or just unsure about what makes a website great? Type in your URL and Hubspot will tell you all the spots that need a little tweaking. Surprisingly, I typed in the domain hubspot.com and it only recieved a 90/100. Humble teachers I guess.
The website grader goes into depth in four categories: Performance, Mobile, SEO and Security. Best of all, it will give you a little hint on what you should work on for each, just like a teacher would. Seriously try this out, it's kind of fun.
2. Peek by Usertesting.com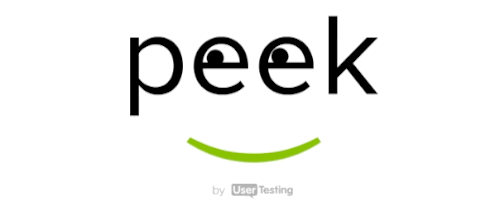 This free service allows you to sneak a peek into the minds of your users. Simply enter the URL of your website and select "Start Test." Shortly after, you'll receive a five minute video of a real human interacting with your website. And although it's just one set of eyeballs on your site, you may be surprised what you had predicted to be intuitive. What do you have to lose, right?
Hotjar shows you how users are interacting with your site via heatmaps, clickmaps, scrollmaps and like usertesting.com, video recordings.  Once you're logged into your dashboard, you'll also notice you can track forms, surveys and even analyze your funnel. Get started by inserting the tracking code on every page you'd like to track and click "verify installation" to make sure everything is installed correctly.
Bonus: Use Typeform to collect survey-like feedback from your users.
Content Helpers
According to Kapost,"61% of consumers say they feel better about a company that delivers custom content, and are more likely to buy from that company." And if that's not relevant because you are operating in the B2B space, according to Curata, "67% of B2B buyers rely more on content to research and make B2B purchasing decisions than they did a year ago (2015). If you want to establish a brand, it's clear that you need to showcase your expertise through unique and creative content.
The first step to increasing your ranking in Google is to analyze your competitor's backlink profile. Moz's free tool, Open Site Explorer, allows you to gauge a site's influence by seeing metrics like Domain Authority, Page Authority and a whole list of inbound links. So, for example, if you were about to launch an email marketing product, you could analyze Mailchimp's backlink profile to see what sites they've earned links from. Gather these sites and put together an outreach plan.

Used by companies like BuzzFeed, TED and the National Geographic, BuzzSumo helps you analyze what content performs best for any topic. Think of it as your on demand brainstorming buddy. You can filter by articles, infographics, videos, etc. and you can even try before you buy. Go enter a topic you've been thinking about writing on and see what articles were most popular based on social signals.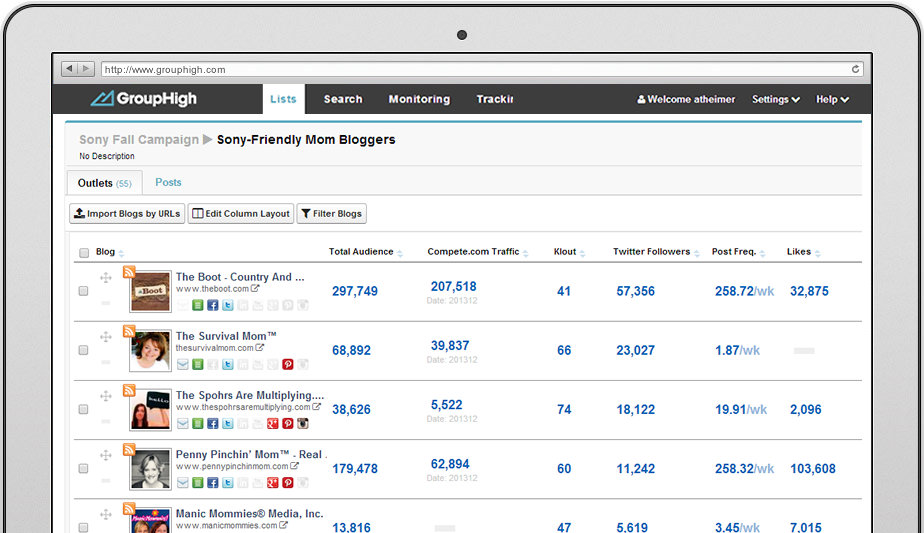 Brand communities don't develop overnight. Like a personal relationship, it takes time to build trust. Unless you are building a new industry, there are likely individual influencers your target audience looks up to for advice, wisdom and direction. These thought leaders are the people you want to connect your brand with. Through social signals, posting frequency and more, GroupHigh helps brands identify, connect and build relationships with these leaders.
Bonus: Add branded badges to external links and promote content with Start A Fire.
Whatever marketing tools you choose to integrate into your marketing strategy, stay focused on your audience and always strive to build brand loyalty among each impression. What marketing tools help your team? Comment below.
About the author:

Adam Lang is a marketer at Concur and is the founder of Rewind & Capture. He is passionate about content strategy, brand names and design. You can follow him on Twitter at @adamtylerlang.